Last added places
Objects shown:
---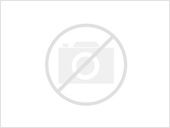 Quinta da Boa Vista
The palace and park complex history leading to its construction in 1800. In 1822, Brazil became independent, and the Quinta da Boa Vista became the possession of the local royal family. Today, the Quinta da Boa Vista park entrance, Sao Cristovao palace and the zoo of Rio de Janeiro, where more than ...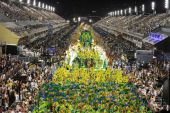 The Sambadrome Marquês de Sapucaí
Rua Marquês de Sapucaí, Rio de Janeiro - RJ 20220-007, Brasil
Sambadrome on Sapucaí - street for street processions, carnival samba and other large-scale operations. Established in 1984. The construction is a fenced 700-meter street with stands for spectators on both sides. The total area Sambódromo is 85 thousand square meters. m, which can accommodate 62 ...